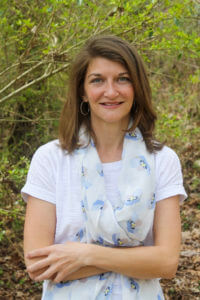 Stephanie Hunter joined Southern Surrogacy, LLC in 2014 and operates out of the Charlotte office as the Southern Surrogacy Case Manager. 
Stephanie earned her Masters degree in Social Work from the University of North Carolina at Chapel Hill in 2004.  Two years prior, she earned a B.A. in Spanish and B.A. in Religion, also from UNC-Chapel Hill.  After 10 years of working within the criminal justice system, specifically in the areas of mental health and substance abuse, Stephanie shifted gears and began working in the surrogacy field after experiencing her own struggles with infertility. 
In her free time, Stephanie serves on the Board of her daughter's PTA , is a Girl Scout Leader and serves as a Grief Counselor at her church.  She is an artist and in her art studio, one can find endless canvases, knitting needles, crochet hooks, quilting hoops and a variety of paints, yarns, fabrics and more. 
Stephanie lives at Lake Wylie, South Carolina with her daughter and their Siamese cat.